The rising costs of energy have many companies searching everywhere to find possible ways to reduce their budgets. Many companies have turned to lighting retrofits to significantly reduce their energy costs.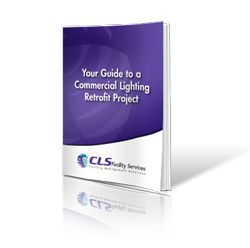 This e-book details how your company may be able to benefit from a lighting retrofit project:
The Green Benefits of LED
Maximizing Return on Investment
The Inside Track to Successful Interior Lighting Retrofits
Exterior Lighting Retrofits
Beyond Energy Savings
Commercial Lighting Retrofit Glossary
Simply fill out the form on this page to download your free copy.