When we developed our Logic series, we interviewed dozens of customers and asked them to describe their perfect service vendor. Over and over, we heard many of the same answers: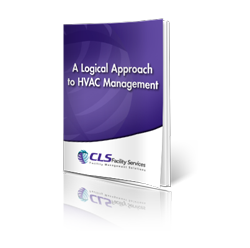 Communicate easily with me;
Get me my invoices on time;
Give me someone in accounts receivable who's
pleasant to talk to;
Give me someone who I can turn to as an escalation manager when issues arise;
Give me detail on how I'm spending my money;
I need a good PM program, and I need to know that I'm really getting what I'm paying for.
We listened to our customers, and our Logic series was built specifically to meet their needs at every turn – in other words, to deliver the ultimate facility management customer service experience.
In this e-book, you can learn more about the benefits CLS's Logic's Program.
Simply fill out the form on this page to download your free copy.