As companies pursue new business partners for their facility maintenance needs, one common way to find the best partnership is to launch a 'Request for Proposal' (RFP) format. By undergoing this process, it allows companies to evaluate multiple potential candidates for services, gather the information they need, and to find the best potential fit.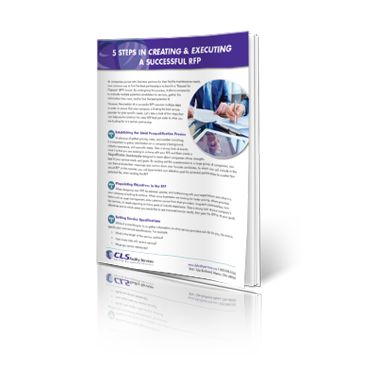 However, the creation of a successful RFP requires multiple steps in order to ensure that your company is finding the best service provider for your specific needs. This Ebook takes a look at five steps that can help you to construct the ideal RFP that can cater to what you are looking for in a service partnership.
Simply fill out the form on this page to download your copy.